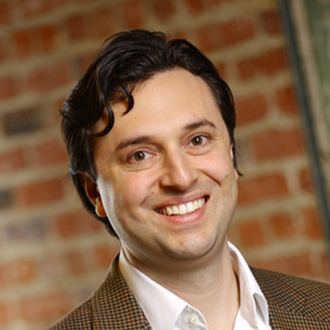 Dan D'Orazio
President
Sage Growth Partners
The team at SGP is always eager for an opportunity to do a deep dive into a particular segment of the healthcare industry, whether to understand a niche market landscape  or discover the difference a new technology is making in the world. When we can get beyond research and see the impact new healthcare innovations have in the real world, it's even better.
We were lucky enough to be invited to the Qlik Qonnections user conference in Orlando, Florida, from May 1 to 4. The theme for this year's event was "Data Driven Possibilities." It was the first time the entire spectrum of the Qlik community was brought together, with more than 3,000 attendees, including customers, development partners, and Qlik employees.
Qlik is a great industry partner, and we were thrilled for the opportunity to talk to some of their healthcare customers first-hand and attend the healthcare track sessions. They had a lot of great ideas to share—here are a few key ideas we took away from the conference:
1.    You've got to break the "siloes of excellence" mentality
One of the most insightful sessions we attended was a presentation from the team at the Johns Hopkins Bayview Medical Center. To institutionalize and centralize business intelligence (BI) and analytics, their culture had to move from a DIY mindset—"I know a data guy"—to creating data flow and aggregation across an entire organizational network. The success they achieved in analyzing COPD clinical data and improving key patient outcome measures, including length of stay and readmissions, would not have been possible without breaking down those data siloes and developing consistent data standards, security policies, and metric definitions.
2.    People are the real drivers of business intelligence.
We heard this stressed throughout the conference—technology is a tool; people drive outcomes. That's why organizations need to spend time gaining stakeholder buy-in to ensure user adoption. Getting the whole team on board and securing executive sponsorship is the most important part of project success.
3.    Process must be fueled by purpose
One of the session presenters said, "If we have beautiful charts but haven't moved levers, we have failed." In other words, the healthcare organization needs to find the use cases and business needs that will drive the business intelligence initiative. Without a clear, defined purpose that has buy-in from key stakeholders, the organization will be left tool-rich but adoption-poor.
4.    Show, don't tell—meet with the team often, and prototype solutions in real time.
Adventist Health System shared their success story about how their more than 1,400 multi-specialty physician enterprises migrated from manual reporting to a sophisticated business intelligence platform. Their team was able to drive this quickly and effectively by prototyping right in a meeting to get early feedback from project sponsors — they understood the need for leadership to see, and believe, in the solutions first.
5.    The future is predictive analytics.
The next phase of innovation in the heathcare industry is going to be the ability to accurately predict what could happen to a patient or a population, and then effectively act on how can we prevent it. Predictive analytics is in its infancy right now, but in the next 5-10 years, it will be a driving factor in population health management.
It's clear that technology is only part of an effective BI solution. Again and again, we heard the importance of having a great team to collaborate with, including stakeholders at the leadership level. To successfully drive enterprise BI, organizations need to build processes, teams, and a culture around the initiative. When those are successfully developed, data is able to drive any number of possibilities.