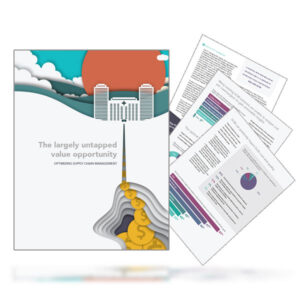 Supply Chain Management
Like IT, managing the supply chain was historically relegated to the basement—largely regarded as an expense rather than as a strategic business imperative that could positively impact margins.
But as CEOs' chief concern shifted from driving more revenue in 2017 to cutting costs in 2018, and as supply chain costs are forecasted to surpass labor costs by 2020, healthcare executives can no longer afford to ignore opportunities to optimize supply chain management (SCM).
SGP worked with Syft to investigate how healthcare leaders responsible for SCM view its potential value; what their priorities, existing capabilities, and challenges are; and what solutions they use to analyze and manage their supply chain costs. We found remarkable alignment among executive opinions on SCM.