As CEO of Sage Growth Partners, LLC (SGP), Dan D'Orazio shapes and leads the vision for the firm—a vision focused on helping clients to accelerate their commercial growth. While also leading the firm's business development efforts, Dan remains actively engaged with client delivery to ensure the quality of work and to deliver successful strategies for clients in an ever-changing and complex healthcare market.
In his 10 plus years with SGP, Dan has held progressively responsible roles that include serving as Director of Corporate Development, General Manager of Strategy and Chief Operating Office. As the first employee of the firm, Dan has been instrumental in the formation and optimization of Sage Growth, and the growth of the firm's market presence and client relationships. Dan's career includes extensive experience in value-creation, strategic advisory, marketing, and project launches for non-profit/public sectors as well as the corporate world. Dan has worked extensively with healthcare service providers, technology and device companies, payers, and provider organizations, and private equity/venture capitalists—with firms ranging from startups to Fortune 10 companies.
Download CV
Request Speaker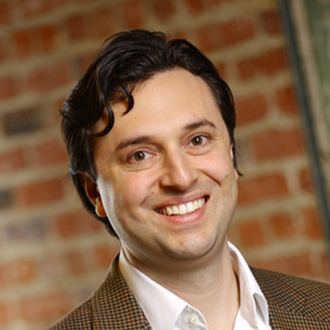 ---
Prior to joining SGP, Dan spent eight years with the University of Maryland, Baltimore County's Shriver Center Choice Program, Maryland's largest community-based case management program. He advanced quickly in the organization, holding four positions during his tenure, departing as the Deputy Director.
Dan previously served on the professional faculty at the Carey Business School at Johns Hopkins University, where he taught Corporate Management, Entrepreneurship, and Strategic Management from 2010 to 2015.
Dan received a B.S. in Foreign Service from Georgetown University and an M.B.A. from The Johns Hopkins University Carey Business School.
Directed a research and strategy initiative which resulted in a complete reorientation of the positioning and Go-To-Market activities for a leading wound healing company.
Repositioned a population health management technology firm, driving unprecedented commercial success, and a market leading financial exit.
Led an extensive multi-year engagement with a Fortune 500 Technology vendor resulting in the expansion of the company's market position
Built and commercialized extensive healthcare economic impact tools for device makers, service businesses, health information technology vendors
Led the strategic repositioning and content formation for a healthcare information technology vendor leading to an increase in 166% growth in qualified leads.
Led the strategy for a community hospital's ambulatory growth and entrance into value based care through the acquisition and operations for an ACO an clinically integrated network.
"Monetizing the Value Proposition for the C-Suite: Innovative Uses of Content and Funnel Conversion Tools." Presentation at the Health IT Marketing and PR Conference (HITMC), April 6-8, 2016.
"What's Past is Prologue—What 50 Years of Medicare and Medicaid can teach us about future spending." LinkedIn Blog. October 21, 2015.
"The Changing Role of Analytics for Health Care Providers." Sponsored by SAS, March 2012.
"Counting the Cost of Atrial Fibrillation Use of Wireless Pacemaker Technology to Innovate Care Delivery." Modern Healthcare. April 30, 2012.
McDaniel, Don, Chris DeMarco, Ph.D., Dan D'Orazio, MBA. "Remote Monitoring for Cardiac Arrhythmia: Its Legacy and Growing Importance in Advancing Clinical Economic Outcomes." Sage Growth Partners White Paper. September 16, 2012.
Sutton, Brad, MD, MBA, Dan D'Orazio, MBA, Rakesh Gopinthannair, MD, MA. "Developing a Robust Remote Monitoring Program in Your Practice – Clinical, Economic and Workflow Considerations." Division of Cardiovascular Medicine, University of Louisville, Louisville, KY EP Lab Digest, February 1, 2013: Carey Business School, Johns Hopkins University, Baltimore, MD.
McDaniel, RD and Daniel D'Orazio. "Remote Management of Cardiac Patients: The Forefront of a New Standard." Modern Healthcare. November 2011.
McDaniel, RD and Daniel D'Orazio. "Mastering the EMR Selection Process: Impetus to Adopt Electronic Medical Records." Sage Growth Partners White Paper. September 2011.
McDaniel, RD and Daniel D'Orazio. "U.S. Health Care: In Need of an Industrial Revolution?" Maryland Medicine. Baltimore, MD: MedChi. 8-11. Summer 2011.
McDaniel, RD and Daniel D'Orazio. "Can a tent change an industry and help transform your strategic thinking?" Building Baltimore. Baltimore, MD: ABC June 14-15, 2011.