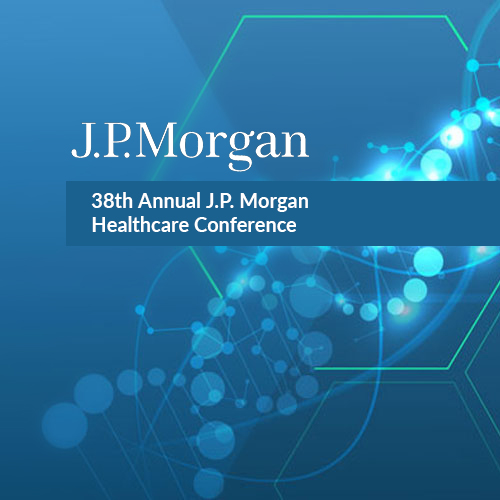 5 Biggest Takeaways from the 2020 J.P Morgan Healthcare Conference
What a difference the sun and blue skies can make!  We found ourselves coming away from J.P. Morgan in San Francisco with excitement about 2020 and even more conviction about the key trends and changes that will hit the health IT space this year. Here are our biggest takeaways:
1.  WHILE THE HEALTH IT MARKET APPEARS TO BE POISED FOR A (MODEST) CORRECTION, YOU CAN PREPARE.
Are we going to see a return to fundamentals in health IT? Will health IT need to show a clear path to profitability? Do balance sheets matter in health IT? These questions are being asked more frequently—as they should be.
Now is the time to ensure your company is highly focused. What is your value proposition? What problems do you solve that people are willing to pay for? As our friend Richard Lungen at Leverage Health asks, "Are you a capability masquerading as a company?"  In our view, basics are sexy and successful companies will make sure they've got them covered.

2.  CONTENT IS UNDERUTILIZED—AND MANY COMPANIES ARE MISSING AN OPPORTUNITY.
Technology alone isn't going to sell itself. You must have a clean and compelling value proposition so that the market understands what sets you apart from the competition and why your solution is critical to their organization's success. Then, you must get serious about fostering market awareness through a strategic, multi-faceted thought leadership campaign. This campaign should make it clear how your solution solves your target audience's key problems. Thought leadership, such as market reports, bylined articles, case studies (video and written), and more, will help situate your company's leaders as experts in the field and broaden market awareness of your solution through earned media.
During the conference, we released a new report based on a survey of 100 hospital C-suite executives. The report provides critical takeaways for health IT companies, including how they can best capture the C-suite's attention. Not surprisingly, referrals play a key role in getting your foot in the door, but thought leadership (such as case studies and whitepapers) is also extremely important, according to the survey findings.
Read the full report, "Inside the Mind of the Hospital C-Suite: Health IT Vendor Forecast 2020"

3.  STRONG MARKETING AND SALES LEADERS ARE HARD TO FIND.
It's never been easy to find strong marketing and sales leaders, but it's growing even more challenging—particularly in the commercial space.  Talent scarcity is making it difficult for many companies to overcome the noise in this crowded market, stake out a clear and compelling position, connect with target audiences, and create robust pipelines.
What's the solution? We've always been proponents of going outside the healthcare industry for talent, as long as those hires can be adequately supported by healthcare IQ within the organization. When hiring sales leaders, the top skill to evaluate is whether the individual will be able to quickly get up to speed, understand the prospect, invest in discovery, and embrace a consultative sales style.
The days of transactional selling are long gone, and the learning curve is real. But, if you find an extremely talented and savvy individual outside healthcare,  they'll translate their skillset and thrive.

4.  YOU MUST HAVE AN ECONOMIC VALUE TOOL THAT SHOWS PROSPECTS THE POTENTIAL IMPACT OF YOUR SOLUTION
During the conference, many people said a common weakness they see when health IT companies go-to-market is an inability to lay out their economic value proposition. Offering a simple ROI no longer suffices. Buyers need to understand how your solution can directly impact their company. More and more they're asking, how does it help me generate more revenue? How does it save costs? How does it make my resources more productive?
You must prove how your solution drives enough margin to pay for itself, and provide estimates that are backed up with credible customer data, industry research, and studies.  This can dramatically change the conversation with a prospect—and transform how you sell overall.
To learn more about economic value tools, please read: "Prove Your Value to the C-Suite: The Successful Sales Tactic that Health IT Companies Aren't Using"

5.  IT'S ABOUT THE BALANCE OF TECH AND SERVICES, NOT A MUTUALLY EXCLUSIVE BATTLE.
Conversations in San Francisco indicated that the industry has taken some big steps in the last few years to acknowledge that, at least in healthcare, neither tech nor services can stand on their own. We didn't hear much about pure tech businesses this year, and there seemed to be a recognition that the best, sustainable business opportunity is a mix of tech and services.  It isn't clear to us whether positioning a business as tech-enabled services or services-enabled tech matters. You just need to figure out how to address both.
Success also requires finding balance between health IT company CEOs and investors. When priorities don't match up—for example, when they don't agree on that mix between tech and services—companies tend to fall apart.
We recently conducted a survey of 30 investors and 30 health IT company CEOs to determine how they can find common ground to collaborate and grow. Ultimately, as we noted in the report, the perspectives among investors and CEOs must be aligned. In our experience, there is no single factor more integral to the success of a healthcare company.
As you look ahead to 2020, keep these five trends in mind. We hope that sharing them helps you better position your company for growth in the year ahead.